How does it work?
Sometimes all you need is a shopping assistant to get you on the right track! The shopping concierge service allows for your to get a refined home care routine for your specific needs, with the help of a licensed professional.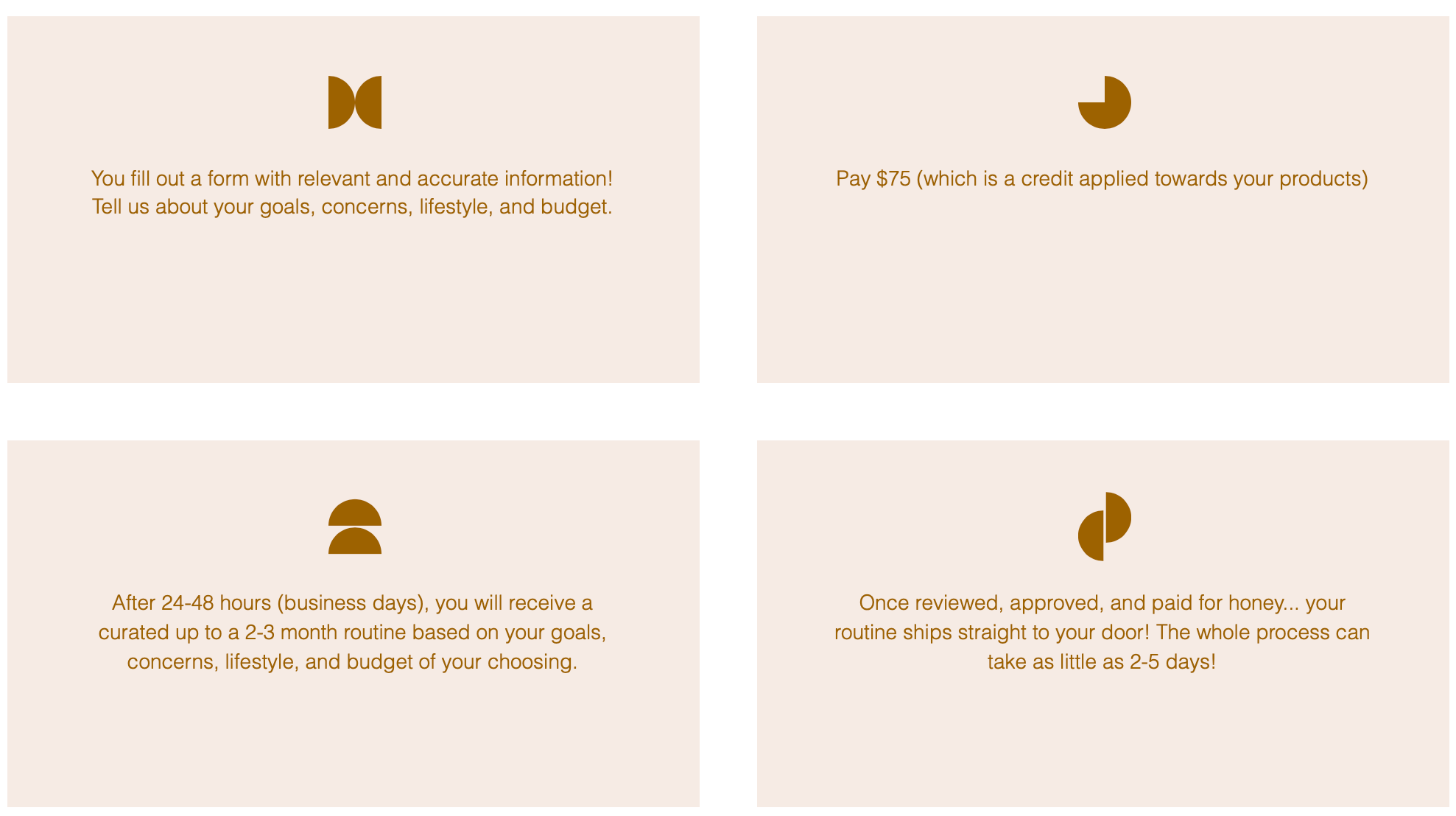 Whats the catch? There is none! 
This allows for ease and accessibility of shopping, like making a quick stop at the store...but for skincare! Skincare is not one size fits all!
If you prefer a more holistic treatment plan or at home treatment, please refer to virtual/in person consultations here.
Questions? Please email concierge@amareaesthetics.com
The experience has been truly wonderful. From where I first started with my hyperpigmentation to where I am now is unbelievable. I also loved the at-home treatment of the experience which made it tailorable to my lifestyle. The treatment itself was beginner friendly and was easy to do at home. Also, it was always easy to reach out and get into contact with someone from the Amare Aesthetics who were always so helpful!
-Chinwe