You Have To Nourish To Flourish.
Nothing heals, feels or looks better than healthy skin that is behaving! Which is why facials are so beneficial to invest into, and gain knowledge on skincare does and don't, and products. When of the best things you can get from your skin therapist is a customized facial designed to ensure you get the best facial experience possible your skin will benefit from.
1. Get to know your skin therapist. So you know you will be in good hand and they can customize a regime for you.
2. Ask questions. You can learn more about caring for your skin and take advantage of your time with a skin expert.
3. Discuss expectations and outcomes. Let your therapist know what you are hoping to achieve with your facial experience. That way you both are on the same page and expectations can be met and exceeded.
4. Once you are there for your facial, just relax and enjoy it. Unwind and let your skin be elevated.
5. Make sure to get a post-facial skin care advice and regime to maintain and improve your skin.
6. Get a facial regularly! Your skin will thank you!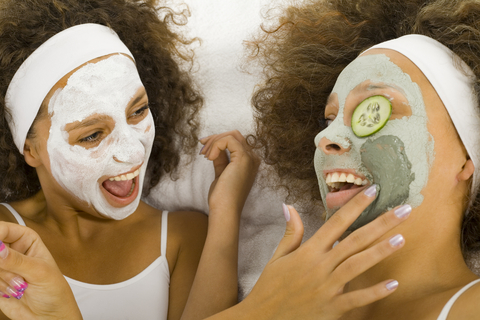 What NOT To Do Post Facial
1. Don't visit the steam room or sauna.
2. Don't get a massage.
3. Don't wash or touch your face. Unless advised otherwise.
4. Don't use at home peels or Vitamin A (Retin A/Tretinoin/Renova) for at least 72 hours.
5. Stay out of the sun.
6. Give the makeup a rest for the day.
with love...
#skintips #treatments #facial